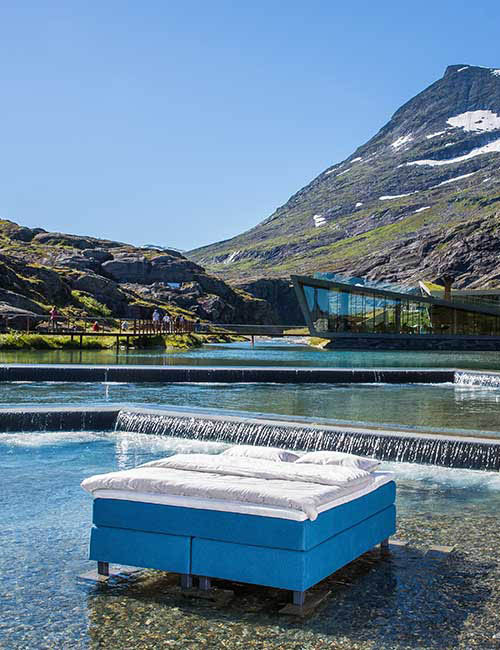 Pulse Latex
Pulse Latex is one of the finest top mattress materials that provides a perfect sleep climate with the best possible pressure relief, ventilation, moisture control and durability. Pulse Latex is OEKO-TEX certified, naturally anti-bacterial and naturally resistant to dust mites and therefore the perfect choice if you prioritize a clean and healthy sleeping environment. The production uses a different technology than all other latex variants. This gives Pulse Latex a unique long lifespan that no other latex mattresses can compare with. The production process also uses less energy than other latex variants. Pulse Latex has a perfect mix of natural and synthetic latex, where the natural latex is produced from the sap of the tropical rubber tree. Pulse Latex is available for Excellence, Superior and Premium Top Mattress.
Millions of small air pockets
Pulse Latex has a unique cell structure with millions of built-in air pockets that allows the material to always breathe. Other latex variants have punched holes that will be compressed when putting pressure on the mattress. The built-in air pockets in Pulse Latex, provide better ventilation and a healthier sleeping environment.