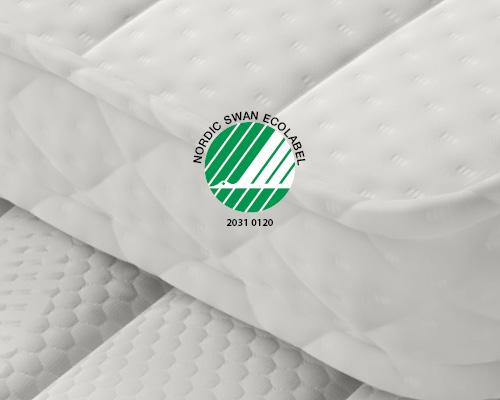 Nordic Swan Ecolabel
To make it easier to choose eco-friendly products, we have choosen to ecolabel the Wonderland top mattress collection with the Nordic Swan – the official ecolabel of the Nordic countries. Nordic Swan sets strict requirements for the raw materials and the chemicals used in ecolabelled products.
The entire product life cycle
The Nordic Swan Ecolabel sets requirements for the the entire product life cycle; from the raw materials, production, working conditionsa and quality to use, waste management and recycling.