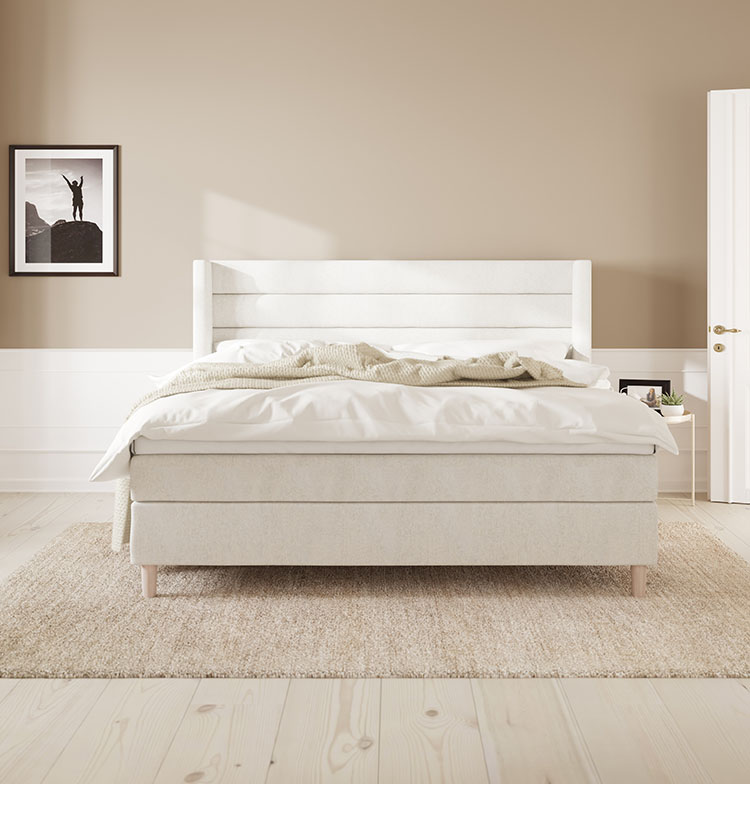 Do you sleep on your side?
If you prefer to sleep on your side, it is important that your spine is as straight as possible. The shoulder zone of the bed has to be softer to help the shoulder getting down into the mattress. The hip zone needs to be firmer to avoid that your hips will sink too deep. When you choose a bed with Wonderland's adjustable hip zone, you will always be able to adjust the firmness of the bed.
Sleep problems or back pain?
If you often have back pains or sleep problems we recommend that you choose one of our beds with Exclusive Pocket and a Pulse Latex top mattress. This will provide the best foundation for good sleep and relaxation.