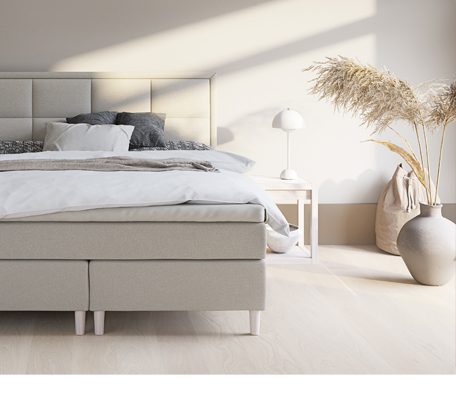 A healthy sleeping environment
A healthy sleeping environment is a top priority for us. Therefore, you will find that all textiles on a Wonderland bed are washable. We have very high requirements of the textile durability, to ensure that our textiles can be washed over and over again while retaining both in shape and quality. Available textiles at our dealers may vary.
OEKO-TEX certified
Wonderland's textiles are produced using OEKO-TEX® certified materials. This means that our textiles have been tested for harmful substances.