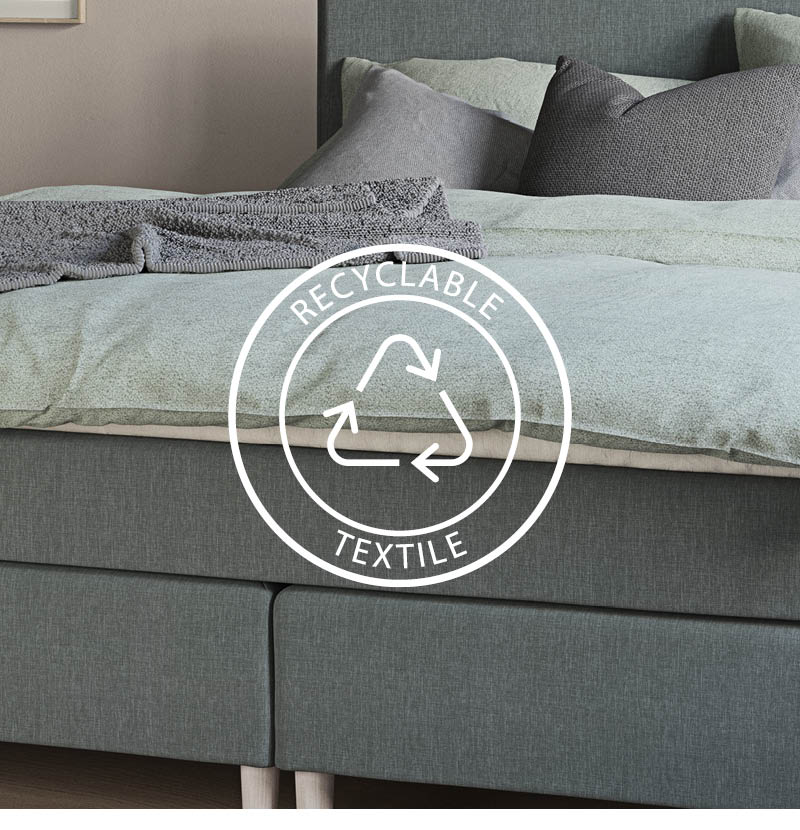 Wonderland RECYCLABLE is an environmentally certified textile of the finest quality and with long durability. The textile is washable at 60°C. No water is needed to produce the textile and low production temperatures reduce the energy consumption. The textile can be recycled into new products.
Sustainable development
We want to contribute to sustainable development by choosing materials and production methods that will reduce our environmental footprint. Our beds have long durability and will give you the best foundation for a good night's sleep and a healthy sleeping environment.
More information about sustainability.