Emelie Forsberg is a professional mountain runner, a world champion and European champion in her discipline. Born and raised in Sweden, she now lives in Romsdalen in Norway. Emelie is the author of the book Sky Runner and is a sleep ambassador for Wonderland.
How much sleep do you need to stay in a good balance?
"I have always been tired in the evening and waking up early in the morning. When I am home, I follow pretty fixed sleep routines, and I usually go to bed around 10 p.m. In the winter, I may be in bed as early as 9 in the evening. I sleep about 7.5 hours in the summer and one hour longer in the winter, but I actually wouldn't mind sleeping even more. I love to sleep!"
What do you need for a good night's sleep?
"In the evening I need to rewind before I go to bed. I put away both my phone and computer. It is important for me to have fresh air in the bedroom, and I like to have a warm blanket over my duvet."
Do you have a favourite sleeping position?
"I prefer to sleep on my back."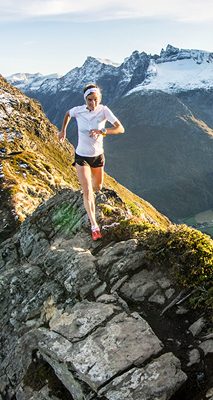 Emelie Forsberg at Romsdalseggen in Romsdalen, Norway.
Photo: Kilian Jornet.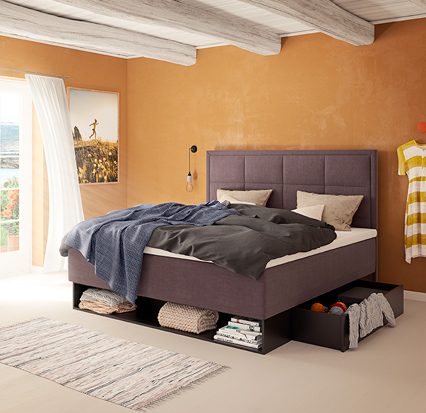 Emelie's dream bedroom is a spacious, bright and relaxing retreat, where she can calm down.